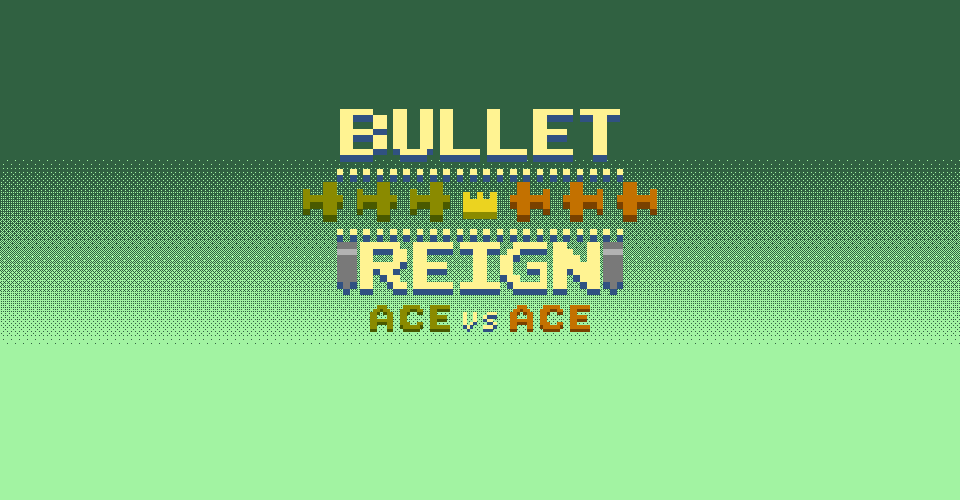 BulletReign
A downloadable game for Windows and macOS
BulletReign
Note: The information screens with controls shows the control mechanisms for the arcade machine for which the game was built. For controls for playing on a computer with a keyboard, see below.
Challenge a player next to you in this local two-player game for a fight of who is the true ace in the skies. Challenge your opponent in two different game modes in this retro-inspired arcade game.
"Fight on and fly on to the last drop of blood and the last drop of fuel, to the last beat of the heart."
― Baron Manfred von Richthofen
Style
Using a limited color palette (NES) with handmade pixel graphics, custom animations and intense two-player action gameplay this game brings you back to a time where things were simpler.

Game modes
Dogfight:
Your goal is to dominate the skies and outmaneuver your opponent at any cost. Score a point by shooting down the other player, and don't crash your own plane! Best of three rounds wins. Use the power-ups to your advantage and master the game by limiting your shooting and acceleration to when you really need it!

Conquer the Banner:
Conquer the Banner extends the Dogfight game mode by introducing a banner which your aim is to catch and drop at your base. Best of five rounds wins! Shooting down your opponent won't give you a point, but it will get you a tactical advantage! Steal the banner from your opponent by hitting them with a bullet or with your own plane.
Power-ups
BulletReign includes some power-ups which the players can utilize: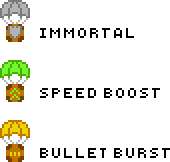 Immortal - Grants you shielding for a small amount of time.
Speed boost - Increases the duration of your speed boost temporarily.
Bullet burst - Increases the limit of your bullets temporarily.
Controls
Menus:
Next option: S or Down
Previous option: W or Up arrow
Select: 1 or L
General:
Toggle fullscreen: Shift + F
P1 (Starts left of screen):

Lower nose: S
Heighten nose: W
Shoot: 1
Accelerate: 2
Drop banner (In Conquer the banner mode only): 4
P2 (Start right of screen):

Lower nose: Up arrow

Heighten nose: Down arrow
Accelerate: K
Shoot: L
Drop banner (In Conquer the banner mode only): N
Credits
Art/Programming:

Sound Effects:

Music:

Install instructions
For Mac:
Download and extract the mac version and launch the game by double clicking the BulletReign application. Drag it to your applications folder for easier access for future game sessions. (Note: Mac OS might prompt saying that the application is from an unidentified developer. You can then go to System Preferences > Security & Privacy and chose Open Anyway to run the game)

For Windows:
Download and extract the .exe and double click to install the game.

Comments
Log in with itch.io to leave a comment.
Best game i've played so far. The camera shaking effects truly made the game feel alive! 9/11 top score!